ELECTRICAL DISTRIBUTION 1   next>
SYSTEM COMPONENTS AND PROTECTION DEVICES
Nuclear facilities rely on dependable electrical distribution systems to provide
power to key vital equipment. Knowledge of the basic electrical power
distribution system and its components will help the operator understand the
importance of electrical power distribution systems.
Single (One-Line) Diagram
A single, or one-line diagram of a distribution system is a simple and easy-to-read diagram
showing power supplies, loads, and major components in the distribution system (Figure 1).
Commercial or Utility Power
Commercial or utility power is electrical power that is provided by commercial generating
systems to the facility.
Diesel Power
Diesel power is power generated by a diesel-driven generator. Diesel-driven generators are the
most economical and practical source of "standby power."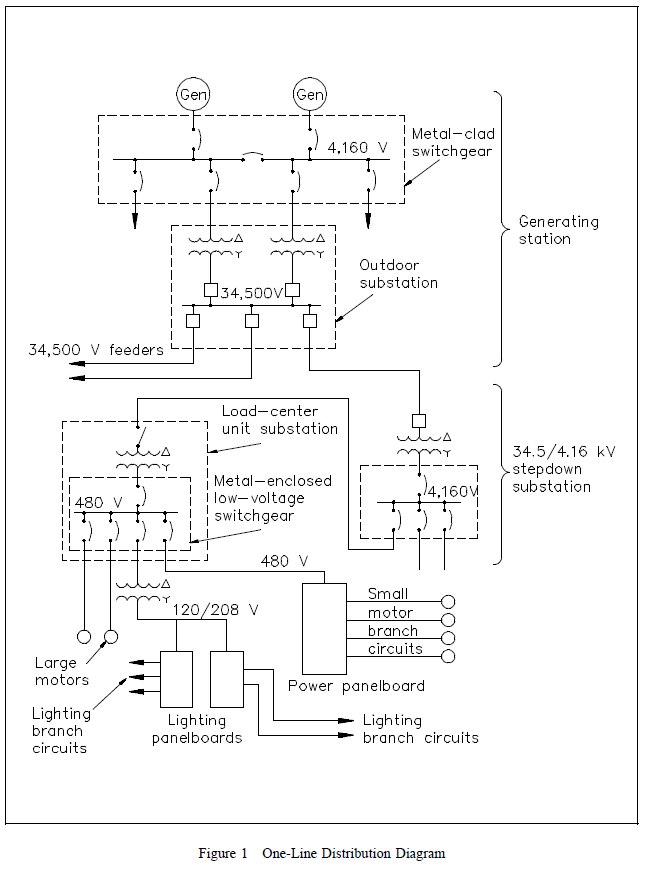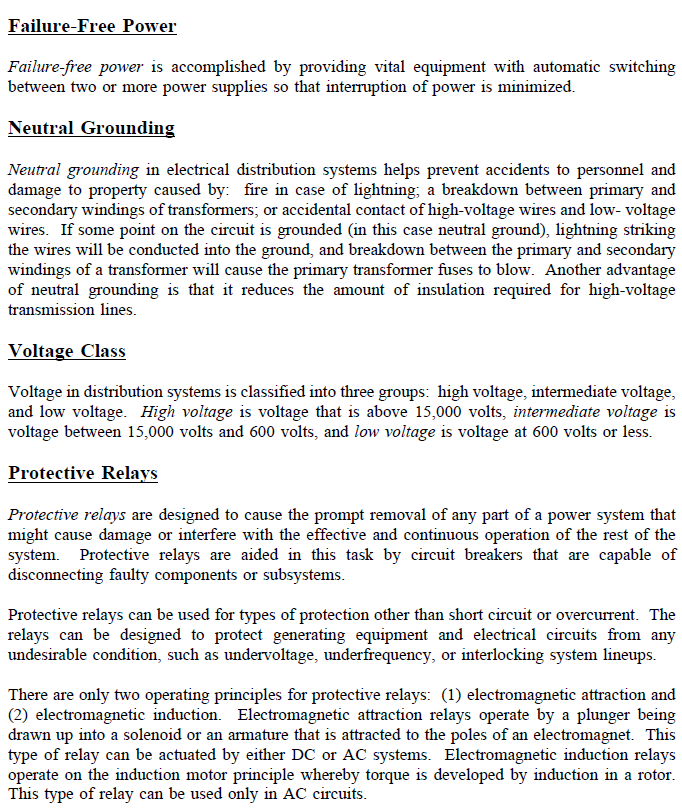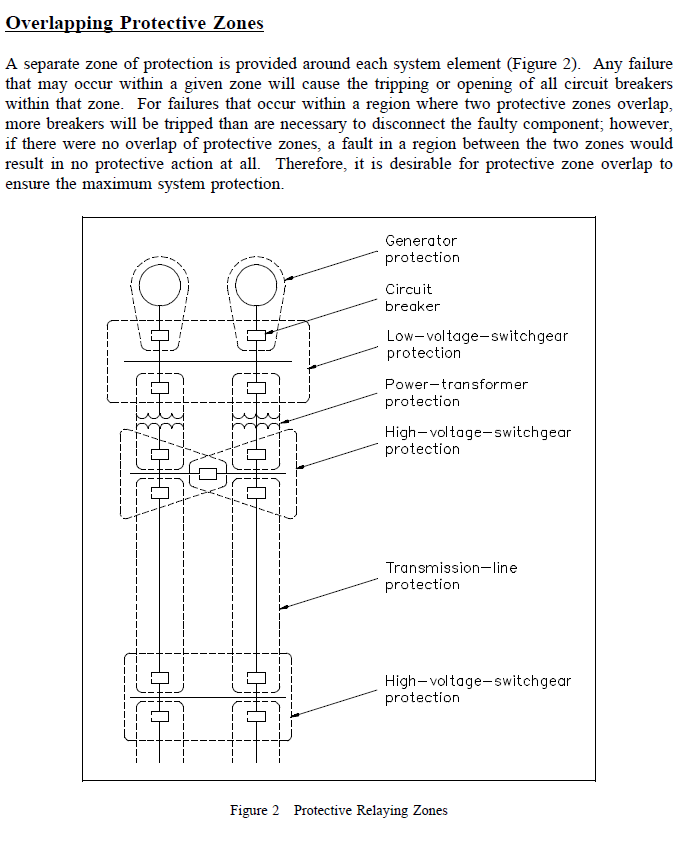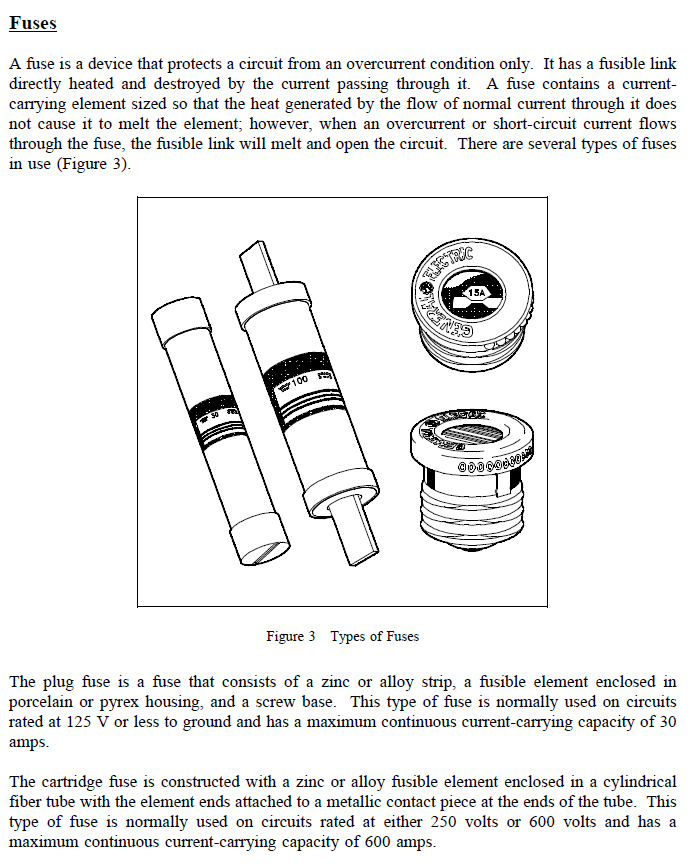 ELECTRICAL DISTRIBUTION 1   next>