<previous BASIC ELECTRICAL THEORY 6

BASIC ELECTRICAL THEORY EXAM  click here
What is a magnetic circuit? To better understand magnetic circuits, a basic
understanding of the physical qualities of magnetic circuits will be necessary.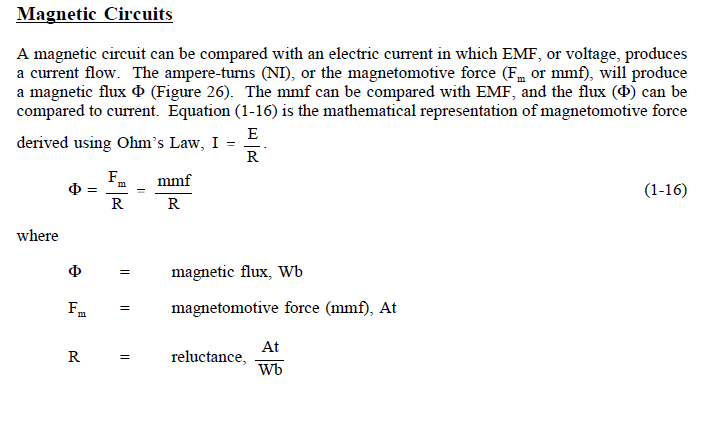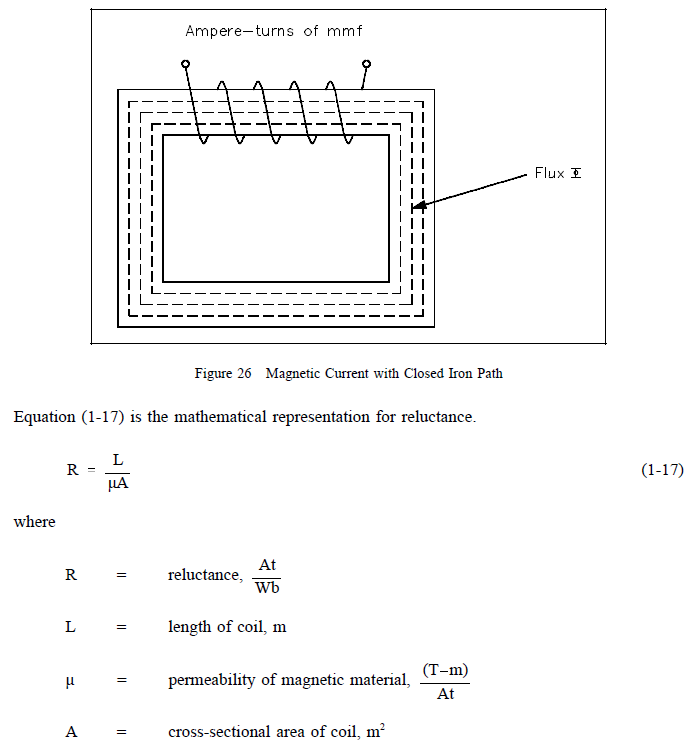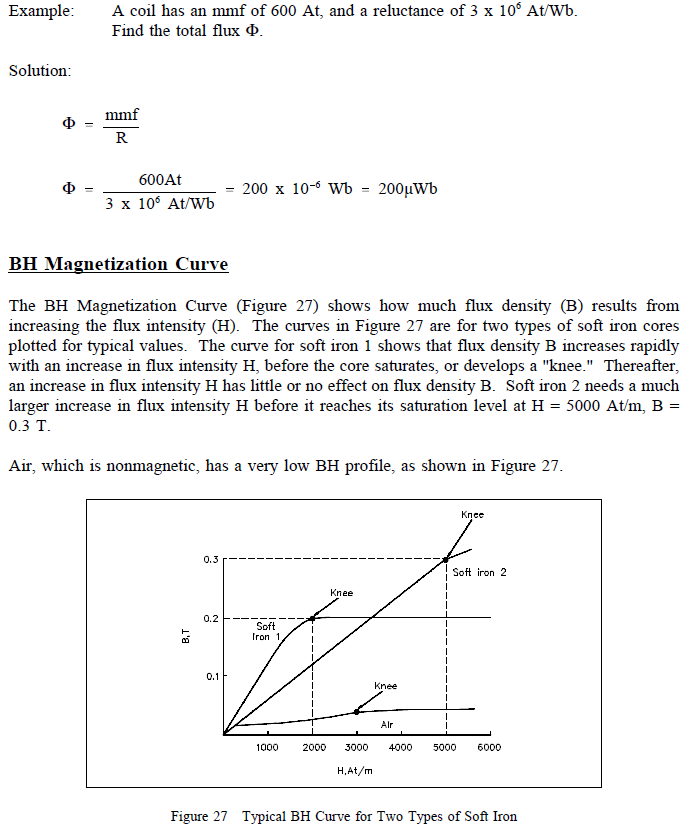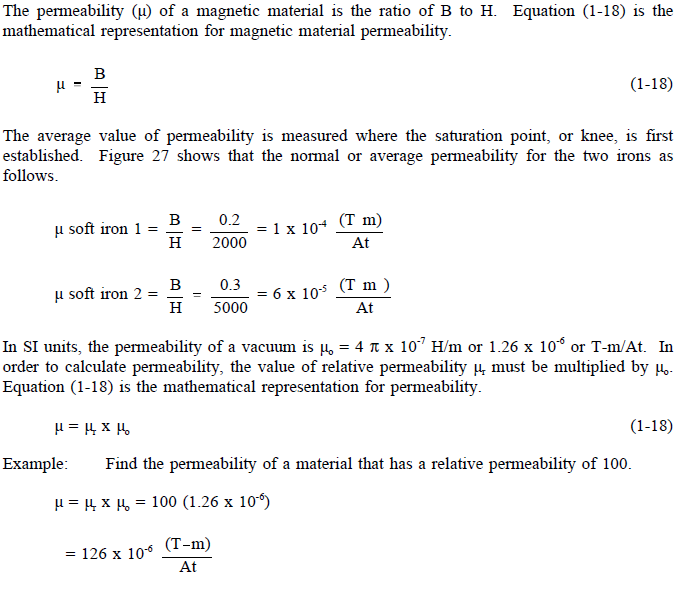 Hysteresis
When current in a coil reverses direction thousands of times per second, hysteresis can cause
considerable loss of energy. Hysteresis is defined as "a lagging behind." The magnetic flux in
an iron core lags behind the magnetizing force.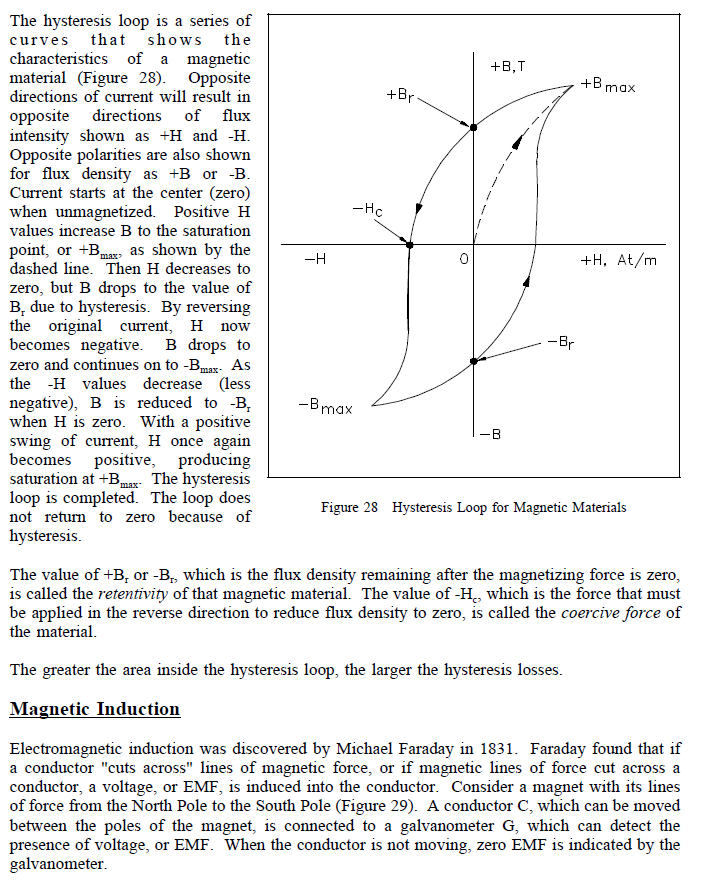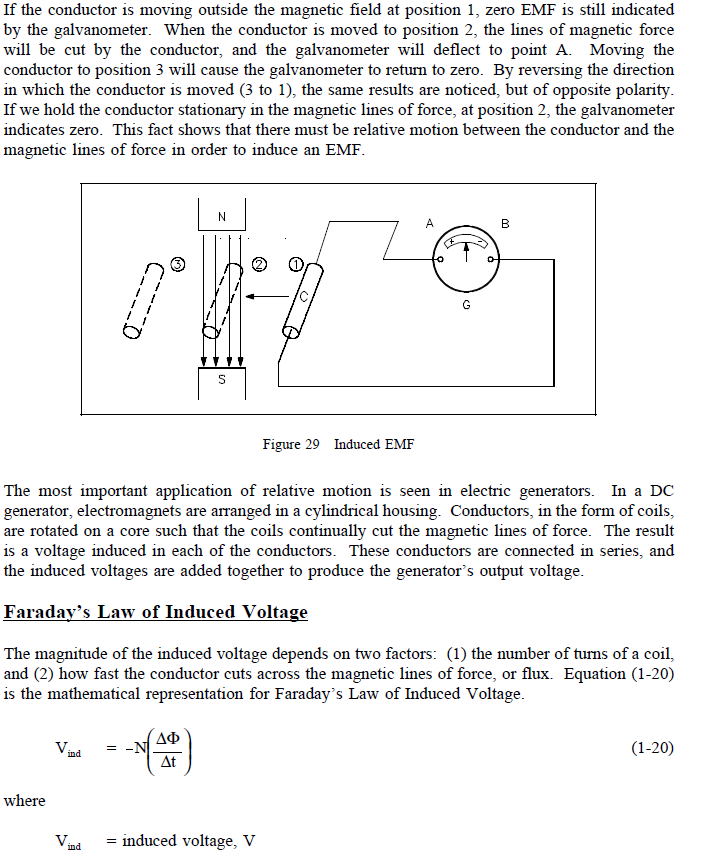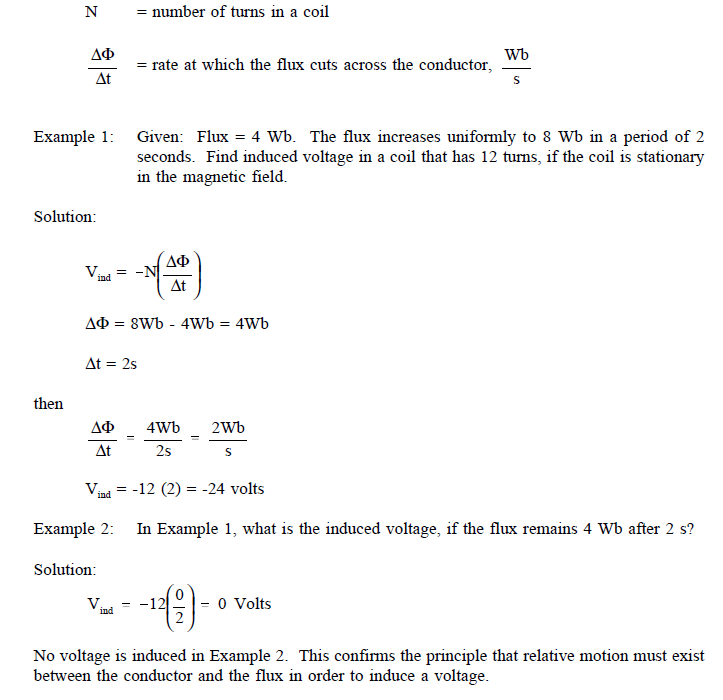 Lenz's Law
Lenz's Law determines the polarity of the induced voltage. Induced voltage has a polarity that
will oppose the change causing the induction. When current flows due to the induced voltage,
a magnetic field is set up around that conductor so that the conductor's magnetic field reacts with
the external magnetic field. This produces the induced voltage to oppose the change in the
external magnetic field. The negative sign in equation (1-20) is an indication that the emf is in
such a direction as to produce a current whose flux, if added to the original flux, would reduce
the magnitude of the emf.
<previous BASIC ELECTRICAL THEORY 6

BASIC ELECTRICAL THEORY EXAM  click here