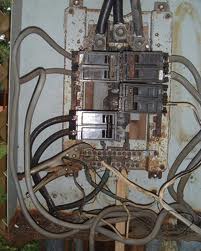 A working knowledge of the NEC is a necessity for everyone involved in the electrical trade. The NEC provides the standards by which all electrical installations big and small are judged. Although other requirements, such as local jurisdictions and manufacture instructions must also be followed, The NEC is the foundation on which all electrical installations are built. It is the most widely recognized and used compilation of rules for the installation and operation of electrical systems in the world.
A LITTLE HISTORY
In 1882, New York City was home to the first electric generating plant developed by Thomas Edison. The pearl street station started operation on September 4, 1882 with 59 customers who had their houses wired with the promise of free electricity for 3 months. The original 59 customers were given the option to discontinue service if it proved to be unsatisfactory. It was a sensation, the number of customers tripled in only 4 months, and as they say the rest is history.
The new industry swept the nation, new construction included the installation of electricity, and property owners demanded that existing structures be updated as well. New materials and equipment were developed and manufactured, and new methods for installing and connecting these items to the electrical source were devised. For more than a decade, manufactures, architects, engineers, inventors, electricians, and others worked independently, to contribute to the new technology.
Electrical fires were becoming commonplace and by 1897, the problem had reached epidemic proportions. A diverse group of knowledgeable individuals came together to address the issue. The need for standardization was apparent. The consensus of more than 1200 individuals produced the first set of nationally adopted rules to govern electrical installations and operations the National Electrical Code. The NEC states its purpose as, the practical safeguarding of persons and property from hazards arising from the use of electricity. This objective has remained the same throughout the NEC's existence, and the principals it contain continue to grow and change with a dynamic and changing industry.
The NEC is regularly revised to reflect the evolution of products, materials, and installation techniques. Since 1911 the National Fire Protection Association (NFPA), has been responsible for the maintenance and publication of the NEC. The NEC is updated every 3 years and each edition contains hundreds of reworded sections, as well as new regulations. This work is done by nineteen code making panels, composed of volunteers from all professions within the electrical industry.
These panels are complimented by a host of private individuals who submit proposals or comment on proposals already submitted. Anyone who wishes to participate can contact the National Fire Protection Association, 1 Batterymarch Park, Quincy, Ma. 02169-7471, and request the free booklet, "The NFPA Standards-Making System". The current 2011 edition of the NEC provides a form in the back of the book for submitting code change suggestions.